Ede­ka Digi­ta­ler Nachhaltigkeitsbericht
Digital sustainability report for Edeka Südwest with GRI Index - based on WordPress
Our client:
Edeka Südwest is one of the leading retail chains in the southwestern region of Germany and operates numerous supermarkets and hypermarkets in Baden-Württemberg, Rhineland-Palatinate, Saarland and parts of Hesse. The company is part of the Edeka Group and is characterized by a wide range of high-quality food products. Edeka Südwest offers a wide range of regional and international products and attaches great importance to freshness and quality. The stores are known for their fruit and vegetable departments, which offer a wide range of fresh and seasonal products. In addition, meat and sausage products are sourced from regional producers to support short transport distances and sustainable business practices. For pixelpublic, Edeka Südwest is a long-standing customer with whom various larger and smaller projects have already been carried out.
Our Mission:
Edeka Südwest stands for sustainability. Economic efficiency, humanity and environmental awareness form the basis of the company's actions. In 2023, the annual sustainability report should appear exclusively online for the first time.
Under the project management of our long-term partner agency "Kresse & Discher" from Offenburg, pixelpublic is responsible for the technical development and implementation of the digital sustainability report of EDEKA Südwest. Based on the designs of "Kresse & Discher", we took over the technical development in WordPress and supported "Kresse & Discher" in the implementation. The digital sustainability report is visually structured by a cleverly integrated color guidance system so that the individual sections and topics of the report can be clearly identified, providing an informative and comprehensive presentation of the company's sustainability strategy.
A special feature is the built-in GRI index, which allows topics to be assigned and structured based on the GRI guidelines.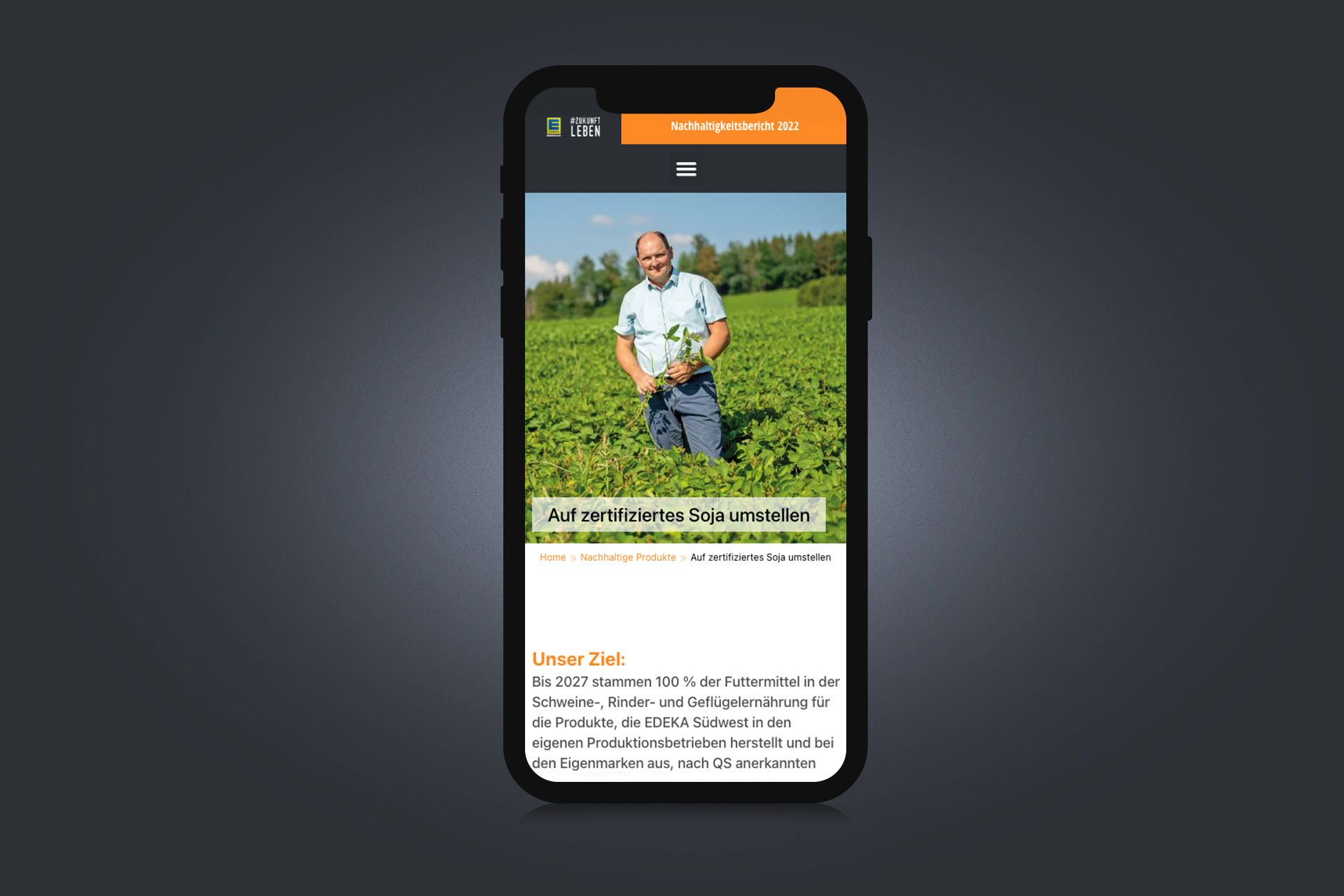 Do you have a mission for us?